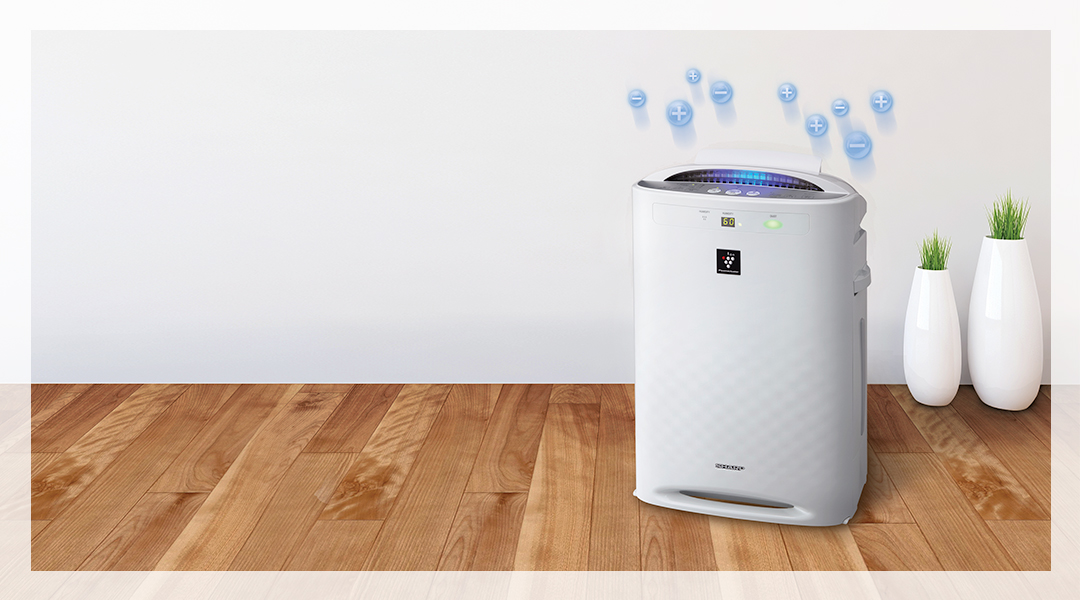 Most highly-recommended air purifiers are the HEPA filter types with a multi-layered filtration system. But there's actually one that I find rather interesting, have credible claims and, therefore, really worth looking into. The Air Oasis air purifiers are oftentimes, if not always, mistaken as one of those harmful, ozone-producing air filters or purifiers and when we speak of ozone, people usually bolt for the door in a heartbeat. This Air Oasis air purifier review will give you a rundown of what this purifier is and what it isn't. Finding the best quality air purifiers in UK is really a tough task because there are so many of diiferent air purifiers available in the market.
The Air Oasis air purifier is NOT another harmful ozone producing product. It is a PCO (photocatalytic oxidation) purifier with a patent-pending nano technology that is derived from NASA technology. What it does is it releases ions that react with various pollutants in the air. Now, ozone levels will always be present and while other purifiers exceed the FDA-approved levels, Air Oasis not only matches the FDA level but also that of the ozone levels of forest air.
Are PCO purifiers better than HEPA filters?
I'm going to go out on a limb here and say, yes, it is. Well, potentially, it is if you make sure that you your PCO isn't a cheap replica or make that uses the cheapest catalyst metal in the market. Air Oasis air purifier's Nickel Hydrated Catalytic Technology or Nickel HCT uses five metals as catalyst that not only cleans the air but sanitizes surfaces as well. It does this without the need for a fan to force the air into the purifier. On top of that it can get rid of microns as small as 0.001, a size HEPA filters cannot do alone. It works with a broad spectrum of UV light that have the same oxidizing and ionizing function as the sun. This technology has also been employed by meat sectors and has proven to reduce bacteria in processing plants.
In a nutshell, it works like this: the purifier releases catalysts in the air that will bond harmful particles (microorganisms, bacteria and mold) and toxins (including toxic gases) in the air. The broad-spectrum UV light will react with these catalysts and burn the target particles.
Is this the same as purifiers that use UV lights?
Most of these UV light purifiers rely on the germicidal UV light alone which can only zap bacteria on contact and do not have the capacity to get rid of allergens or smoke. The Air Oasis air purifier has catalysts that will not require the target particles to come in contact with the UV lamp to be destroyed. These catalysts also make it possible for air particles (including cigarette smoke, odors and VOC's ) to be adsorbed onto their surfaces.
With all that said, the Air Oasis air purifier is truly on a league of its own with studies and research to test its technology. Air Oasis air purifier reviews also abound online and those who have used the product can attest to its effectiveness. The purifier is reasonably priced, requires zero maintenance for three years, comes with a warranty, is energy-efficient and aesthetically appealing for the powerhouse that it is.
Air purifier buying guide
Many of the things we do to keep energy costs down, such as fixing drafty doors and leaky windows, can also seal in pesky pollutants and irritants. Some brands even let you customise the filter as per your requirement. The first and foremost thing to keep in mind is the room size. Placement is important. The core component or technology of the air purifier is the filter. All home appliances make noise. Different air purifier filters target different types of air pollution, and what they target depends almost exclusively on the type of filtration technology they employ. Your indoor air is often much more polluted than the air outside. After choosing the type and size of air purifier you need, consider whether or not you'd like any special features. Most people who buy air purifiers do so in hopes of easing asthma or allergies. Air purifier filters do not kill air borne germs and bacteria in general. There are many air purifiers available in the market, ranging from the compact to heavy ones. You should leave space on either side of the purifier and not keep furniture too close to it. The filter is like a mesh which blocks the harmful particles and bacteria and allow the air to pass.
Even fans make noise up to 20 decibels and ACs, refrigerators also make noise as well. HEPA air purifiers are the most popular, and they are perfect for eliminating household allergens such as dust, animal dander, pollen, and other particulate. Since we spend most of our time indoors these days, our exposure to poor indoor air quality puts us at risk for a number of ailments, including allergies, asthma, and respiratory issues. Added features can include caster wheels, handles for easy mobility, digital controls, remote controls, multiple fan speeds, filter change indicators, programmable timers, air quality sensors, and more. But despite product claims, there's little definitive medical evidence that air purifiers help to relieve respiratory symptoms. You can look out for filters with antibacterial coating. You should always go for a model that is designed to purify the air in a slightly larger space than the actual room size. Some purifiers have intake vents at the back, and shouldn't be placed against a wall. So essentially the filters clean the air, the rest of the machine does take care of air inflow and outflow.
As you are looking air purifier for bedroom consider quieter model. They are not very good at capturing ultra-fine particles like viruses or eliminating foul odors, organic compounds, smoke, or chemical fumes. Using an air purifier will help create cleaner, healthier air in your home or office, so you can prevent air quality-related health conditions. These features add convenience to operation and give you greater control over your air purifier's performance. Improving indoor air quality starts with minimizing pollutant sources such as cigarette smoke or dust and pet dander. However, avoid UV light-based models. Make sure to research about the type of filter used in an air purifier before getting one. Air purifiers have HEPA (high-efficiency particulate arrestance) filters. The inflow and outflow rate depends on blower and filter capacity to purify the air. Noise level of 20 decibels is very apt model for bedrooms. Because different air purifier technologies have different strengths and weaknesses, many modern air purifiers combine two or more filter or media types in the same unit.